River Park
NewsFlash
Top National
Fresno Stories
U.S. Politics
Business
Finance
Technology
Internet
Economics
Human Rights
Asia-Pacific
International
Obituaries
About
e-Mail

Valley Press Online
Media Network
Bulldog News
California Star
Clovis Free Press
Daily Republican
Fresno Republican
Law Review
Reagan Library
River Park News
SierraPortal.com
Tower District News
ValleyPress.com
WebPortal.com
Yosemite News

River Park
Web Guide
Yosemite Bookstore
Ahwahnee Hotel
Auto House of Clovis
Aluisi Real Estate
Archer's Music
Cerro Negro Music
Clovis Planetarium
Crown Point Cascades
Irene's Cafe Dining
Your Fresno Broker
Majestic Pawn
Onomuse Productions
PC Paramedics
Presentations Inc.
Roger Rocka's
The 2nd Space
Wetlands Conservation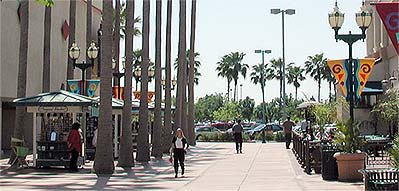 Welcome Back To Your River Park Esplanade

November 10, 2002
TROUBLE FOR PacBell?
SBC ON HOLD!
Commonwealth Club of California
FRESNO - The failure of big-name companies like MCI/WorldCom and Global Crossing has sent a shock wave through the telecommunications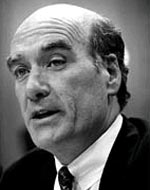 industry. The weak economy and an uncertain regulatory climate have created concerns for the entire industry, and consumers.
What's the future for this industry that's essential to our high-technology future? SBC President William Daley will share his vision of a somewhat dimmed future since 911 at this week's luncheon of The Commonwealth Club of San Francisco. Word on the street is that SBC issued over 11,000 lay-off notices in the past week alone. More to come?.

[Editor's Note: Commonwealth Club of California. Reservations only. 12:00 p.m., Check-in | 12:30 p.m., Program | Club Office, 595 Market St, 2nd floor, San Francisco | Free for members, $12 for non-members | Directions to the Club.]

©1983-2002 by The River Park Newspaper.
All rights reserved.

November 1, 2002
Top 50+ Economist Reports Working Papers, Data Sets
Howard Hobbs PhD, River Park Business Journal
Regional Area Working Papers

Evaluating the economic and financial impacts of real estate development projects.

October 28, 2002
Hopes for a homer rapidy fade
Fresno's dreams of development
rest on new ballpark
Carl Nolte, Chronicle Staff Writer

FRESNO -- On the wall of the temporary offices of the Fresno Grizzlies baseball team is a poster for the 1989 movie "Field of Dreams." It says: "If You Build It, They Will Come."
It is the mantra of every city that ever dreamed of a new baseball park, including San Francisco. And now Fresno, the center of the richest agricultural region in the world, is betting the farm on a brand-new multiuse stadium, a $48 million, 12,500- seat jewel of a ballpark that opens for business Thursday night when the Grizzlies play the Tacoma Rainiers.
The two Pacific Coast League teams are just a step below the major leagues. The Grizzlies are the top farm club for the San Francisco Giants, and the Rainiers are affiliated with the Seattle Mariners.
But the stadium, financed entirely with public funds, is a lot bigger than baseball -- it's the key element in a saga involving politics, redevelopment and a whole new image for a city that has more people than St. Louis.
Fresno is counting on the ballpark to turn around its dismal downtown and put the city on...More!


October 10, 2002
Millions in Tax Dollars
Lost on Minor League Baseball Stadium?
By South-Western College Economics Publications


MASON...(Ohio) -- Dr. Howard Hobbs' detailed economic research paper --"Public Funded Fresno Stadium: Gross Overestimate of Economic Benefits, Underestimated Economic Costs (1997)" provides a nice summary of the arguments for and against public subsidies for professional sports stadiums.
He argues, though, that the evidence suggests that the proponents tend to exaggerate the benefits from such projects. Hobbs points out that while spending on such sports stadiums provides jobs for construction workers, it withdraws resources from other alternative investment projects that would also have provided construction jobs.
Since the rate of return to investment in sports stadiums appears to be lower than in other industries, he suggests that society would be better off if fewer new stadiums were built.
Hobbs suggests that antitrust actions should be used to break up sports leagues into smaller competing business entities.
He argues that this would reduce the monopoly power that allows existing sports leagues and teams to pressure cities to provide heavily subsidized new stadiums. Hobbs' baseball economics paper may be accessed online.
Stadium subsidies do not increase economic activity in total and are not necessary to keep sports leagues in existence.
Cities, though, face competition for sports teams; small market cities particularly might need to offer subsidies in response to remain competitive with larger markets. Riverfront Stadium in Cincinnati had not reached the end of its usefulness.
But with other cities offering stadium deals, the Reds and Bengals secured new stadiums at a total cost over $500 million. If residents wish to support a team in this case, they should recognize that the subsidy reallocates resources, and investing resources means more sports but less of something else: police and fire protection, road repair, parks, or private consumption.
Some urban stadium facilitiesbuilt in blighted areas, have had positive spin-off effects that no other type of development could have matched due to the regional support for professional sports. Not only did the facilities stimulate development in the immediate area, but it happened with help from entire metropolitan areas. It is unlikely that suburban counties would ever subsidize core-city development in any other circumstance
There has been an extensive amount of public investment in the construction of municipal sports stadiums in recent years. Cities wishing to either attract or keep a professional sports team are often forced to provide new stadiums as a result of competition with other cities.
Proponents of this public investment argue that investment in these stadiums provide multiplier effects in the local and regional economies. They also suggest that this investment may help to revitalize downtown areas that are experiencing economic difficulties.
Baltimore's public investment in Camden Yards is often seen as an example of a successful public investment project that helped encourage growth in the Inner Harbor district.
Advocates of public investment in stadiums often suggest that the increased tax revenue that accompanies economic expansion will outweigh the cost of the subsidies.
Many of the studies that suggest that municipal sports stadiums generate substantial economic returns for states and municipalities rely on the use of regional multipliers.
These studies attempt to measure the direct and indirect impacts of spending by those who attend events at municipal stadiums. The direct impact includes spending on tickets and merchandise at the stadium as well as visitor spending on restaurant meals, hotel rooms, and similar tourist-related items. The increased spending and income in these tourist-related sectors generates a multiplier effect throughout the local and regional economy. Advocates of public investment in municipal sports stadiums generally cite studies that suggest that such investment results in large multiplier effects. Critics argue, however, that in the absence of a municipal sports stadium, much of the money that is spent by those attending sports events would have been spent on other entertainment events. Critics of public investment in new stadiums also note that the multiplier effects of new stadiums is likely to be small since most new stadiums contain larger parking, restaurant, souvenir, and other concession facilities.
This reduces the amount of spillover benefits in the neighboring community. Most economic studies have found that the local economy receives at best only limited economic benefits from the construction of such stadiums.
Opponents of public subsidies for municipal stadiums argue that the U.S. economy as a whole does not benefit from their construction.
While a new stadium may provide economic benefits for the city in which it is located, money spent on this type of entertainment at this location would likely have been spent on some other form of entertainment if the stadium were not built.
When a sports team relocates from one city to another in response to the construction of a new stadium, one city's economic gain is often equivalent to the loss received by the city that lost the franchise.
Since the nation as a whole does not benefit from the construction of municipal stadiums, there have been some attempts to eliminate the federal tax exemption for municipal bonds used to finance stadium construction projects.
Those who oppose public subsidies note that the federal tax exemption helps subsidize these projects. It is argued that federal subsidies should not be provided for projects that do not benefit society as a whole.
Opponents of public investment in municipal stadiums argue that political decisions involving such issues are likely to reflect the interests of special-interest groups rather than the interests of the entire community.
Firms in the hotel, restaurant, and other tourist-related industries have a large financial stake in the outcome while a typical taxpayer receives only a small impact in the form of higher taxes.
Those with a large financial gain have a strong incentive to lobby for public investment in municipal stadiums while each individual taxpayer has much less incentive to become involved in this political process.
The problem is that the costs are spread among so many taxpayers that no individual taxpayer has an incentive to argue against such projects even if the total costs to taxpayers outweighs the benefits received by the community.
[Editor's Note: South-Western provides innovative research to professional, corporate and retail business. It is the market leader in accounting and taxation, and business law. The company also specilizes inecision sciences, economics, finance, management, marketing, office technology, and real estate.
A noted reseaRECHER IS Roger Noll, a sports stadium critic who said reccently, "America is in the midst of a sports building boom. Professional sports teams are demanding and receiving fancy new playing facilities that are heavily subsidized by government.
In many cases, the rationale given for these subsidies is that attracting or retaining a professional sports franchise--even a minor league baseball team or a major league pre-season training facility--more than pays for itself in increased tax revenues, local economic development, and job creation.
Anyone seeking balance to the often biased public relations presentations for and against the construction of new facilities should look at the well documentreed published research for guidelines on the formulation of the informed answer to the always complex problems in this arena.
There is more to the sports franchise game than 'build it and they will come.' Those complex parameters are analyzed by some of America's foremost scholars focusing on the issue." ]
Copyright © 2001 South-Western. All Rights Reserved.

October 3, 2002
Hollywood Confidential
Movie & Music Chatter
Overheard Last Night
By Nancy Drake, Hollywood Correspondent
David Fincher will direct the next Mission Impossible installment with Tom Cruise to star.
Ben Stiller and wife Christina Taylor have their first child. Josie Bissett and husband Rob Estes welcome second child.
Clint Eastwood will join the park and recreation panel in Calif. and James Gandolfini wants to play Ralph Kamden in Honeymooners film.
Destiny's Child singer Beyonce Knowles will star with Cuba Gooding Jr. in new movie Kelsey Grammer and Pamela Anderson will voice animated characters in new series for TNN David Lee Roth and Sammy Hagar are going on tour.
Looks like Panic Room director David Fincher has settled on his next movie: the third installment in the Mission: Impossible franchise, according to Variety.
The intense Fincher, who also directed Fight Club and Seven, has been palling around with star/producer Tom Cruise in recent months, due to similar interests in the Columbia Pictures WWII project, They Fought Alone.
Even though Cruise has since passed on the Columbia film, the two seem to have developed a genuine desire to work with each other. Voila! Mission: Impossible III is born.
The other two Mission movies were directed by Brian De Palma (1996) and John Woo (2000) and grossed $454 million and $546 million worldwide, respectively. Celebs Actor/director and all-around funny guy Ben Stiller and his wife, actress Christina Taylor (The Brady Bunch Movie), welcomed their first child, a baby girl. No word on the baby's name or weight.
Actress Josie Bissett and her husband, actor Rob Estes--formerly co-stars of the primetime melodrama Melrose Place (boy, we miss that show)--have a new addition to the household: a 6-pound baby girl.
Bissett gave birth to Maya Rose Estes on Sunday in Los Angeles, according to her publicist. The couple, who have been married for nine years, also have a 2-year-old son, Mason.
As if we ever had any intention of doing it, Madonna doesn't want to be called "Madge." Playwright David Williamson, who is currently working with the diva on the new London West End play Up For Grabs, told The Australian, "The English newspapers call her 'Madge' to try to domesticate her, and she hates it." He added that she has requested all the other actors to simply call her "M." And we call this news. The play opens in May.
Clint Eastwood has been OK'd. To do what, you may ask? Well, the politically minded Eastwood, who was the mayor of Carmel for a few years, has been appointed to the California State Park and Recreation Commission by Gov. Gray Davis.
The actor/director will sit on a nine-member panel, which meets about six times a year and governs policies for the more than 260 parks in the Golden State.
Casting Call To the moon, Carmela! James Gandolfini wants to shed his Tony Soprano image for awhile and take on a new role: Ralph Kramden in the big-screen adaptation of The Honeymooners.
Variety reports he has put out the word to Paramount and the producers that he is interested, looking to fill up his time during The Sopranos hiatus, which starts in May.
The filming for the fifth season of the hit HBO show won't begin until January 2003. Forget singing--Destiny's Child frontwoman Beyonce Knowles has gotten bit by the acting bug.
Making her movie debut in this summer's Austin Powers in Goldmember, Knowles is positioning herself to star in The Fighting Temptations with Cuba Gooding Jr., about a rap producer who has to put together a gospel choir and lead it to success in order to get an inheritance.
Just in, MTV News says former Van Halen lead singers David Lee Roth and Sammy Hagar are going on tour together beginning May 29 near Cleveland. "Sammy and I are like fraternity brothers that have been through the same sh---y hazing," Diamond Dave said at Tuesday's press conference. "I think this tour is going to last a lot longer than Marilyn Manson and Courtney Love," who once toured together for nine shows.
©1983-2002 by The River Park Newspaper.
All rights reserved.

September 17, 2002
Planets Gather
in Rare Evening Sky
Griffith Observatory Presss Release
RIVER PARK -- The five naked-eye planets gather in the west in the evening sky during the last half of April and the first three weeks of May, and this is a rare opportunity to see five planets simultaneously.


The moon joins four planets in mid-April and then joins all five on May 13, 14, and 15.
The planets orbit the sun, each at its own speed, and from earth they appear to move around the sky against the background of stars. Generally one or two planets are visible at any given time, but seldom can you see five at once.
The last time all five naked-eye planets were visible together in the evening sky was in December, 1997, and ...More!


September 9, 2002
Take a Stroll in the Park
By Trent Conrad, Contributor

RIVER PARK -- Every year Spring Fever hits River Park, a community of leisure, film fans, writers, and cultural enthusiasts, patio restaurateurs, and an assortment of folks who spend most of the morning in local coffeehouses and book sellers' establishments.
The temperature builds from there. It builds from the crescendo of the annual Peach Blossom Festival a few weeks back, when hundreds of thousand of Valley wildflower lovers got themselves to country roads, river courses, and mountain trails to see the golden California Poppy and the River Lupine in all their annual glory.
After more than seven decades of recognizing excellence in local color and Nature's finest achievements along the Kings River and San Joaquin River, their Sierra foothill uplands and vernal pools, most folks around here, know where the The Blossom Trail is.
Most folks will eagerly direct strangers to the most famous roadway in Central California. Though, lately most folks just get on the new Sierra Highway 168 and head easterly. Can't miss it.
About this time there is also the Academy Awards to suffer through. But, the presentation enables the organization to maintain a varied year-around calendar of programs and events and a wide-ranging educational and cultural agenda.
The Academy of Motion Picture Arts and Sciences, is a professional honorary organization of over 6,000 motion picture professionals. The Academy Awards Presentation is pretty important to the folks here in River Park.
I would guess that everyone has their own ideas about who should get the award. And most of the folk who are regular's here, make their way into the Edward's 21 Cinema here at River Park, many times during the year. They know the films and which actors are worth the money paid for movie tickets.
But, the Academy really has precious little to with it, if anyone ask me. Though, some say the Academy advances the arts of motion pictures. Like River Park, I guess.
During the year it should be a law that all the creative leaders, the cultural, educational and wealthy River Park patrons get some recognition for their outstanding achievements right here in River city.
I have in mind they should. After all, they cooperate on community improvement and are developing methods to provide The River Park News, that is already a common forum and meeting ground that represent the viewpoint of motion picture viewers and fosters educational activities between the River Park community and the public-at-large.
When I have time, I like to stroll over and get a great noon meal at Chuck's River Park Cafe.
Lets hear it for a stroll in The Park!
©1983-2002 by The River Park Newspaper.
All rights reserved.


Fresno Unified School Board Evictions - Action to evict citizens from home and business has stunned voters in an aging neighborhood of weather-beaten bungalows, where some men pass the morning drinking beer and others vent about drug dealers, there's talk these days of bulldozers and school construction. Eviction, relocation and demolition are...More!

Tennis Champ Pete Sampras -- He purchased a home in the $8-million range, according to real estate sources not involved in the deal. The five bedroom, 8,000-square-foot-plus house on slightly more than an acre with a swimming pool was described as being in need of ...More!

Responses to Uncertainty in a Complex World -- Persons respond in a variety of ways to to the stresses that uncertainty causes in their lives. This, in recent years, has led to polarization in: legislative bodies of government, political parties, school boards -- Postmodern World

Judgment at Nuremburg Theatre Review -- Judgment at Nuremburg, which opened last night at the Longacre Theatre, is Abby Mann's stage adaptation of his teleplay and subsequent screenplay about war guilt, responsibility, and accountability; specifically the trials of several Nazi judges for their complicity in Nazi atrocities and the Holocaust. Itís a serious subject with implications which are as timely today as they have been for the last 60 years -- Nuremburg



KrispyKreme
_________________




Edwards 21 Showtimes
_________________




OldNavy.com
_________________




Mimi's Cafe
_________________




Visit BestBuy.com
_________________




Lowe's Warehouse

_________________